ABOUT
Hey there! I'm Sarah and my vegan journey began in 2017 with my partner Sean after watching countless documentaries on Netflix (as many do). When we first transitioned to a vegan diet we got tired of people thinking all we ate was salads! I was determined to prove to the world that vegans can eat just as good if not better than meat eaters. Hella Phat Vegan started as a blog in 2017 with articles and recipes. During this same time we struggled to find healthy meals that we could eat daily. We figured the easiest thing to do was to find replacements to all of our staples. We had a difficult time finding healthy all-natural ways to do it and to make our vegan food taste just like the animal flavors we knew and loved.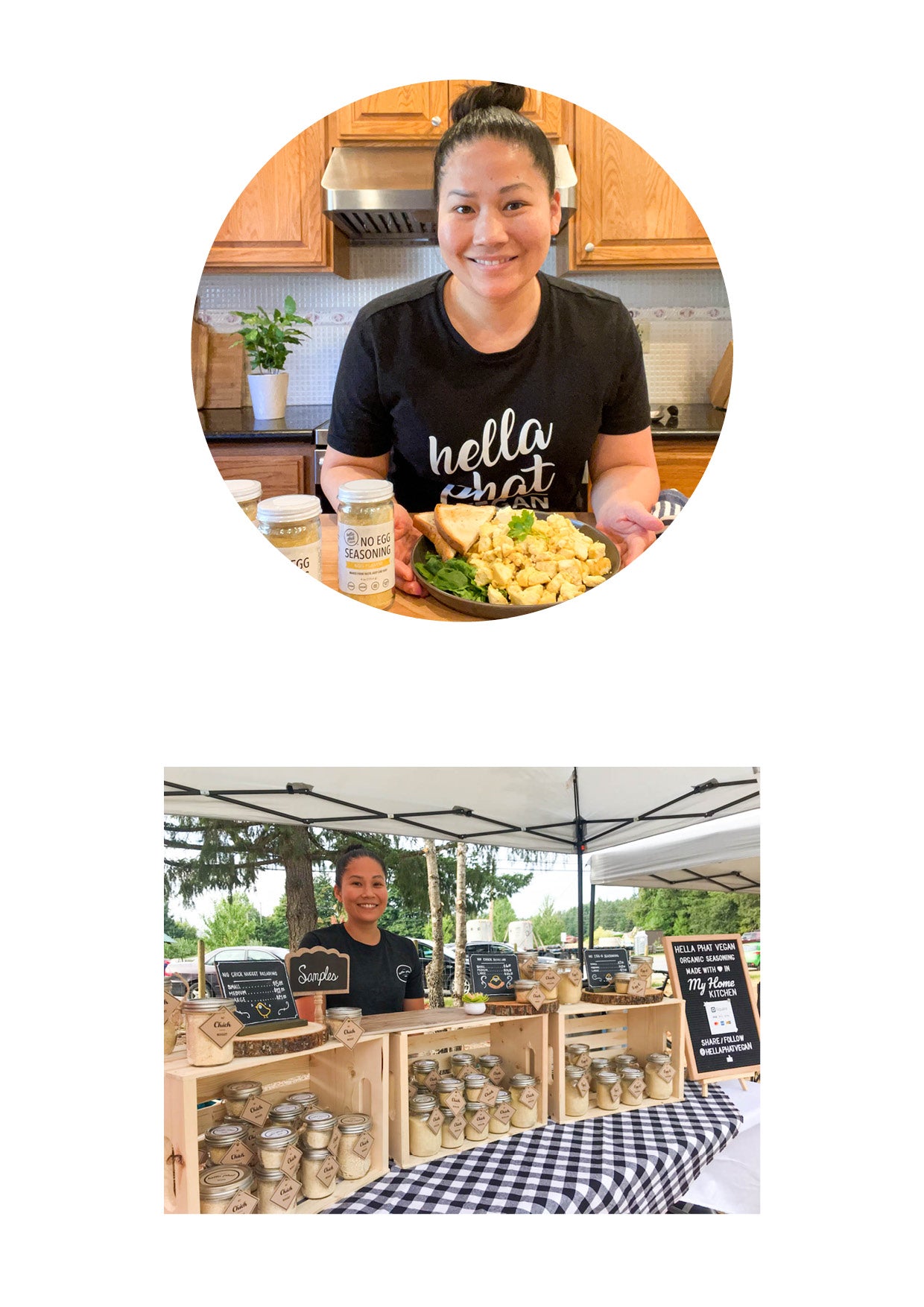 After tons of research, trial and error we finally came up with the perfect blend of seasonings that are now our two products No Chick Bouillon (chicken flavor) and No Egg Seasoning. We've been experimenting and have finally developed our No Beef Bouillon (Kickstarter coming soon)!
In 2019 I started bottling up our seasonings and sold them at local farmers markets. They were a hit! Even meat eaters preferred our No Chick Bouillon over traditional. Our No Egg Seasoning became a hit as popcorn seasoning. We've now transitioned to selling our seasonings online so we can reach more people and share our love for food.
I hope you love our seasonings as much as we do!
I still make new recipes on my blog. Check it out here.