One of the reasons we went vegan was for the animals. We didn't stop eating animals because we didn't like the taste of it so we set out to recreate those classic flavors you know and love. Through our research we found that the classic flavors actually came from the seasonings!
With our seasonings we want to help you stay vegan by providing you with all the flavors you might crave. Connect with family and friends over those same dishes you once shared together.
We want to do good in the world. Not only do we want to help you eat healthier but we also want to help the planet and the animals. We believe that animals can live a happy life and live out their natural lifespan without any pain or suffering. With your help we can help more animals in need.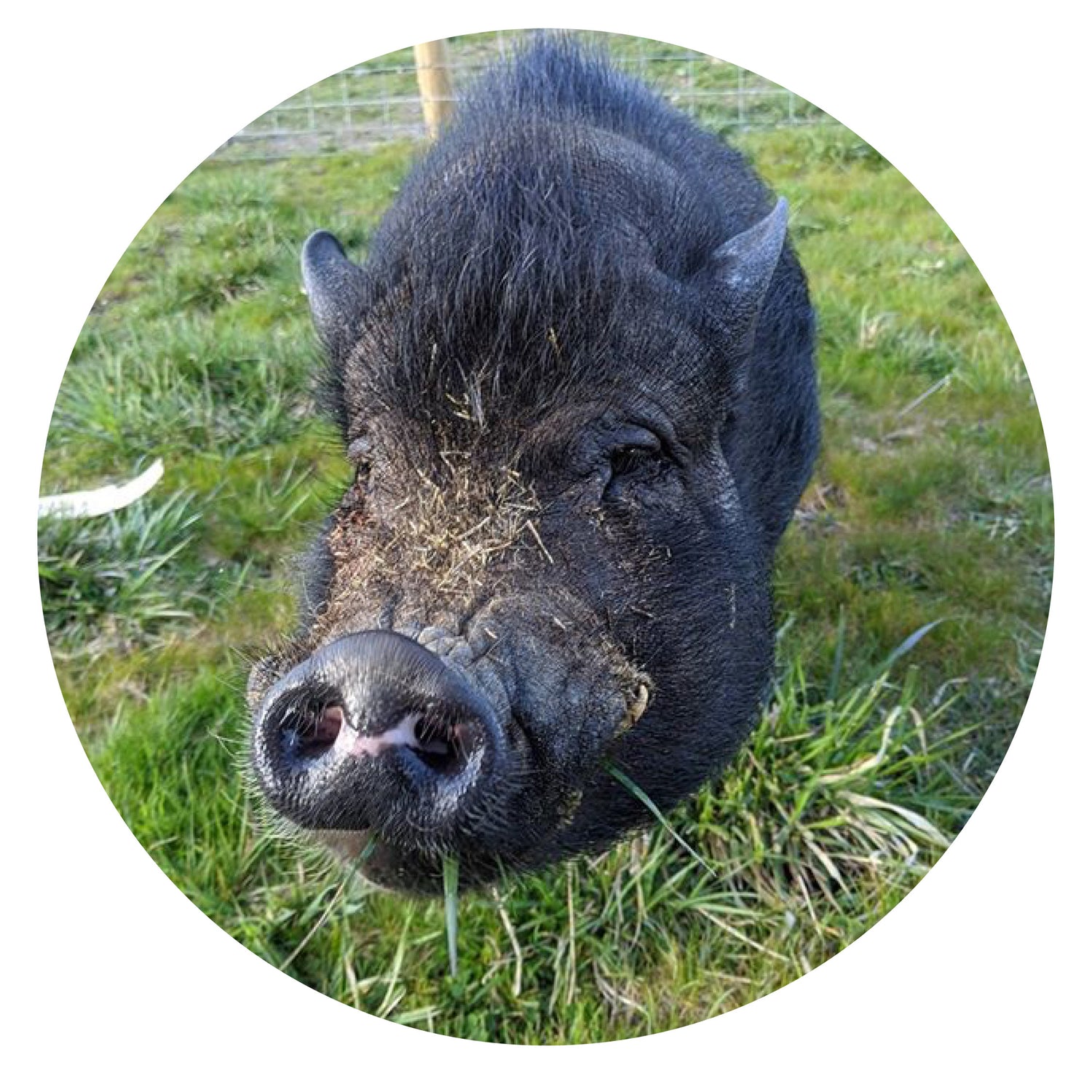 Meet Schnyder!
We sponsor Schnyder the pot belly pig. He's a little guy with a big personality. He knows what he wants and he knows how to get it. He currently resides at A Home For Hooves animal sanctuary located in the beautiful Cowichan Valley on Vancouver Island British Columbia. When he first arrived at the sanctuary he was a shy, underweight and sickly pig. He has now blossomed into a healthy, self-assured, incredibly loving and affectionate individual.